Forces Children Scotland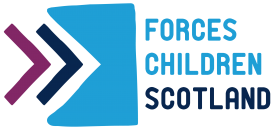 Address: 15 Hill Street, EDINBURGH EH2 3JP
As Scotland's oldest military charity, we have over two hundred years' experience in supporting children and young people.
Today, we help children and young people from serving, reservist and veteran families across Scotland grow in confidence, develop new skills, and gain valuable experiences by co-producing impactful projects and services which focus on topics including mental health and wellbeing, education, and learning, and putting their unique experiences on the radar of civilian audiences.

We listen and provide financial help in lots of different ways for children, young people, and their families. We can support children and young people care for loved ones or a member of the local community or help them gain a qualification at college or university. We can also help by providing families with that little bit extra financial support to cover essential living costs and so much more.